HANDMADE JEWELLERY AND MINIATURES

Welcome to the colorful world of Sisunyak :)))

Here you'll find many different models of earrings, necklaces, bracelets, rings, sets, keychains and miniatures hand made of polymer clay.
Some of them are custom orders.

The newest items are on the first page.


Payment:
I accept Paypal payments to sisunyak@gmail.com

Shipping:
All the items will be shipped via registered priority mail. 
Parcel to European countries goes 1 week-10 days and to the rest of the world - 1-3 weeks. Occasionally there may be delays.

Bulgarian Posts refuse shipment to Egypt, Somalia, Syria and Palestine. Sorry for the inconvenience.
Shipping costs:
Delivery to all European countries: 5.00€, with another item: +0.35 €
Delivery to the rest of the world: 5.50€, with another item: +0.50€ 

If you have any questions, do not hesitate to contact me.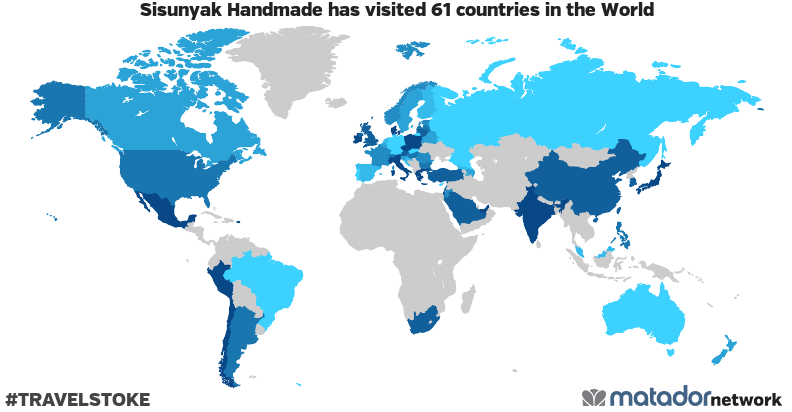 Sisunyak Handmade has been to: United Arab Emirates, Argentina, Austria, Australia, Azerbaijan, Belgium, Bulgaria, Brazil, Belarus, Canada, Switzerland, Chile, People's Republic of China, Cyprus, Czech Republic, Germany, Denmark, Estonia, Spain, Finland, France, United Kingdom, Georgia, Greece, Hong Kong, Croatia, Hungary, Ireland, Israel, India, Italy, Jordan, Japan, South Korea, Lebanon, Lithuania, Luxembourg, Latvia, Malta, Mexico, Malaysia, Netherlands, Norway, New Zealand, Peru, Philippines, Poland, Puerto Rico, Portugal, Reunion, Romania, Russia, Saudi Arabia, Sweden, Singapore, Slovenia, Slovakia, Turkey, Taiwan, United States, South Africa.
Get your own travel map from Matador Network.